I've been feeling overwhelmed and sad for myself the past few days…. Finley has had a sinus/double ear infection (which meant constant SCREAMING for about 4 days),
my neck apparently isn't fused all the way like it should be at this point, I'm still having some pain in the back of my neck and down my arm, and I think all of the closets in my house threw up in their respective bedrooms.  (This is my whiny sad face, btw.)
HOWEVER….
when I checked my lovely blog to see what was going on with my favorite bloggy friends, I was reminded how blessed and loved I am! 
Maggy at Fireworks.Sparkle.Rainbow gave my the Stylish Blogger Award!!  Thank you, Maggy!  Please read this post for all the fabulous info.  Maggy inspires me…. her blog is about her journey living with a brain tumor.  She even has a recipe with fried cauliflower on her blog…. mmmmm.
Then I popped on over to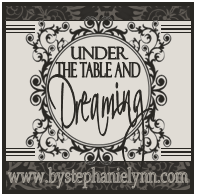 for a little crafty inspiration and found that Stephanie had featured my Cherish Love Forever frame!!
I continued to hop and found myself at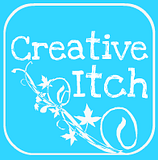 where I found that Misty had featured my Tulle Cupcake shirt. :)
I'm not feeling whiny anymore. :) 
I'm also co-hosting the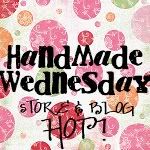 Link up your handmade store here: