Have you noticed this lovely button on my sidebar??  It has taken up residence there as I am one of the sponsors for this fabulous event!!!  If you have been dying for a Liberty Original coffee cozy (and what coffee/tea drinker hasn't?), now is your chance to win one (along with some other fabulous prizes)!!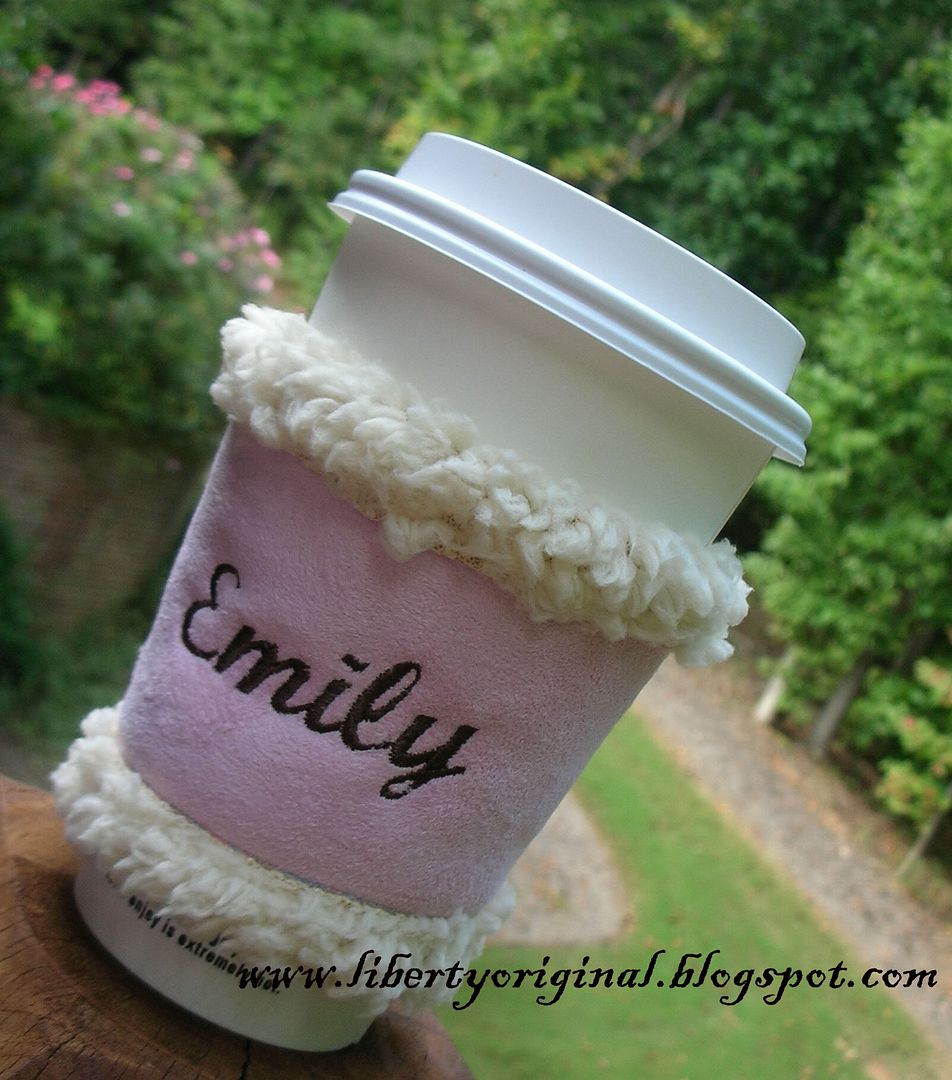 You can win a tan suede and sherpa cozy with a "coffee" design embroidered on it or a pink suede and sherpa cozy with the name of your choice embroidered on it.  Each cozy comes professionally packaged and ready to give as a gift (but you know you want one for yourself :)).
So, hop on over to Belly Charms and enter away!  While you are there, you can see the linky with the 147 other blogs who are also participating in this event.  Hop, hop, hop to your content and try to win as much as you can!