Despite the fact that Valentine's Day is just around the corner, this picture frame was actually a gift for hubs' bday.  He ALWAYS buys whatever he wants, when he wants it.  This little habit of his proves to be very difficult when I actually need to get him a present.  I've resorted to making him things instead.  I don't know if he really likes my presents or not, but at least it's something he can't buy for himself. :)
It was actually SUPER easy to make!  I went bin diving in my craft stash and only used what I had around the house!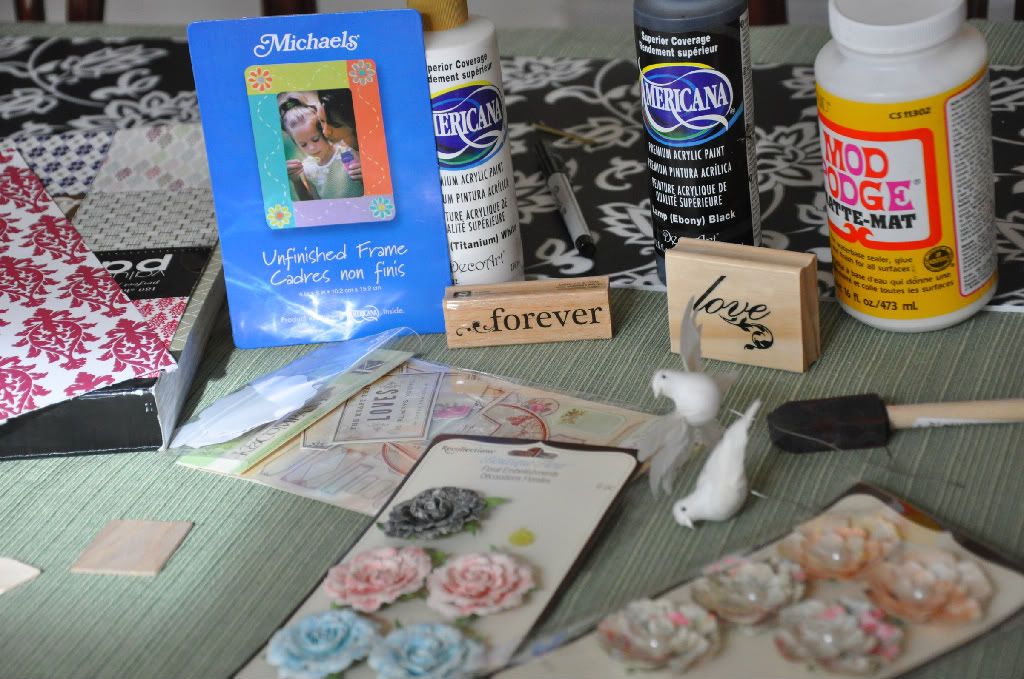 Supplies I used:
Plain wooden frame from Michael's, wood scraps
Mod Podge, craft paint, stamps, twine
Scrapbook paper, scrapbook embellishments, pearls
Glue gun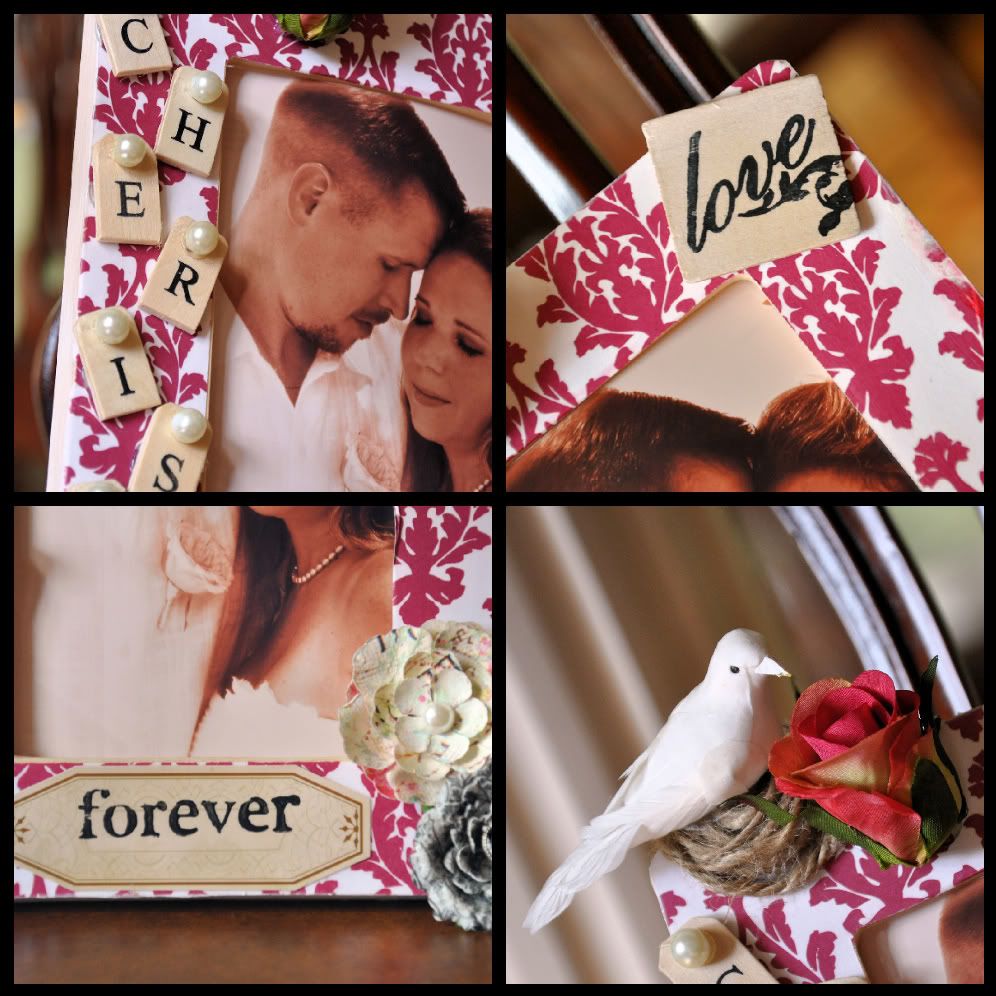 I cut the scrapbook paper to fit the frame and mod podged it in place.  Then, painted the remaining exposed wood white.  I took a small wood scrap, painted it white, stamped "love" on it with black paint, mod podged over it, and hot glued it on the upper right corner.  Next, I stamped "forever" on a scrapbook embellishment paper I found and mod podged it at the bottom of the frame. 
Glue gun time:
I hot glued letter tiles to spell "cherish" down the side of the frame and accented them with pearls.  I think the little scrapbook flowers are super pretty… so I glued a couple of those on the lower right corner.  In the upper left corner, I made a birds nest out of twine, hot glued it in place, and glued the bird safely in his nest.  I thought he might like a rose to keep him company and slapped that bad boy up there as well.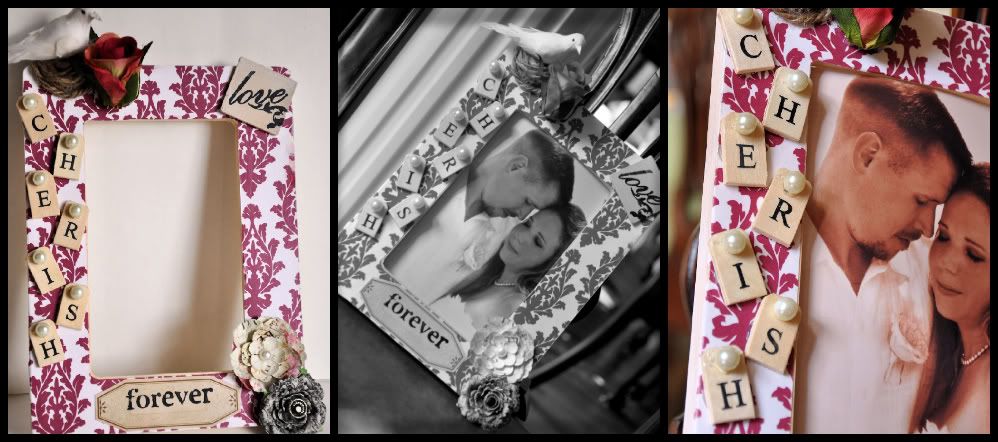 Here is a pic of the completed frame without a picture in it.  I used a pic from when we renewed our vows this summer in Jamaica.  That way, when he looks at it in his office, he can remember to…
"cherish (our) love forever."
Linking Up Here: