Do not eat another skittle or piece of laffy taffy.  I do not care if the kids will get upset when you throw it away… JUST DO IT!  Your arse will thank me for this advice later.  Trust me on this one.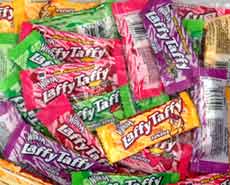 Also, fold the clothes and put them away… not later, tomorrow, or when you get around to it, but NOW.   You will be happier when your couch is laundry free (so will the kids).  Bills are due, pay them. 
Last thing… the clutter, it's killing me!  Let's get back on the Flylady bandwagon and do this thing.
Can I start all this tomorrow? 
PLEASE… with sugar and sprinkles on top?