Leslie at Night Owl Crafting is hosting a GINORMOUS giveaway for her blogiversary.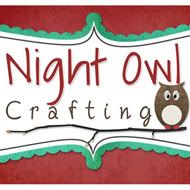 I love reading her blog and volunteered to giveaway one of my cozies to help her celebrate.  There are over 30 giveaways to enter!!  Head on over, enter to win one of my cozies, and check out the other cool products.  You have until Sunday, February 13 to enter to win. :) 
Here is one of Leslie's favs.
Here is one of my favs.
But, there are plenty to choose from!!  I'm still offering a 25% discount for my readers…  just enter "NEW25" at checkout in my Liberty Original etsy store to receive your savings.
Have a great weekend my loves.