Baby Girl saw Havanna's shirt and decided that red and yellow were NOT the way to go… it needed to be a combination of dark and light pink.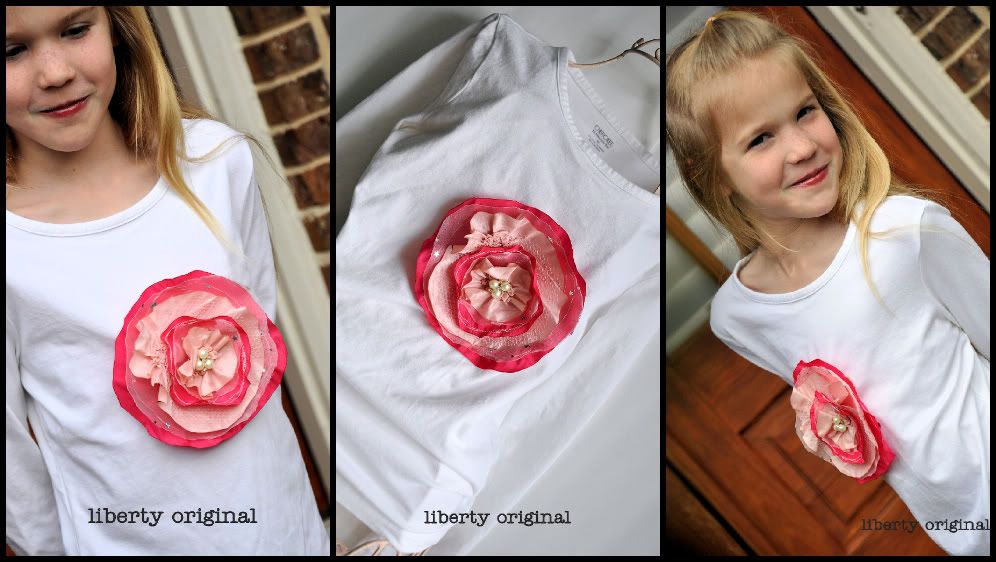 I surprised her with this lovely when she got home from school today!  She was completely stoked (which made her mummy VERY happy).
I used two organza layers in addition to the satin this time  around.  I really enjoy different textures and fabrics, so I used netting instead of tulle with this fabric combo.
I am toying with the idea of selling these in my Etsy store.  I'm thinking I need a bit of variety…. hmmmm (ponder, ponder, ponder)…
On that note, have a GREAT weekend!!
Linking up to a few of THESE parties….  They provide me with so much inspiration. :)