Kristen over at
Make the Best of Everything
totally inspired this goody for hubs.  She made the cutest puzzle with puffy paint!  I knew I could Mod Podge this bad boy and so I gave it a try…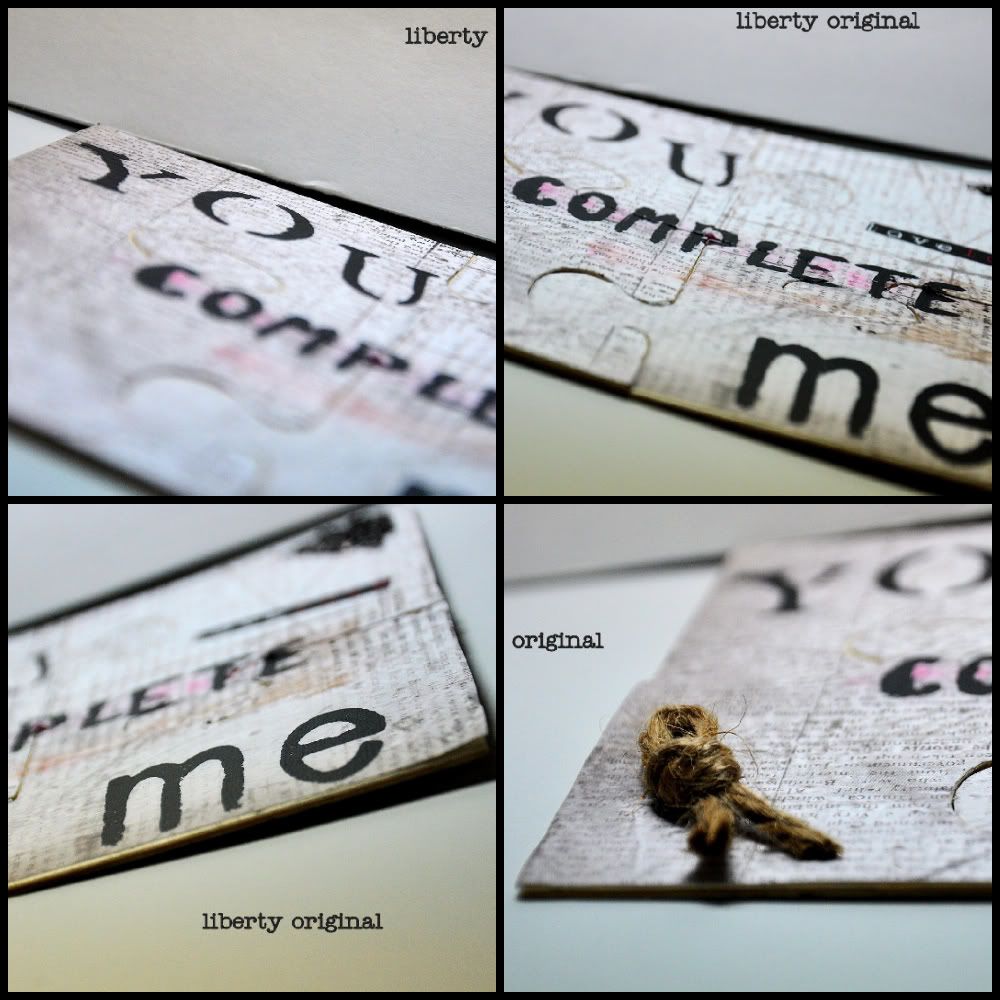 I came up with a
really
original saying for my puzzle… You Complete Me.  I know, I know, but nothing else came to me!!  A little bit of stamp action, some freehand painting (which I know better than to attempt), and a tish of stenciling yielded me the result I was aiming for.  I topped it off with a "love knot" out of jute in the lower left corner and a little jewelry embellishment in the upper corner.
Now, for the fun part…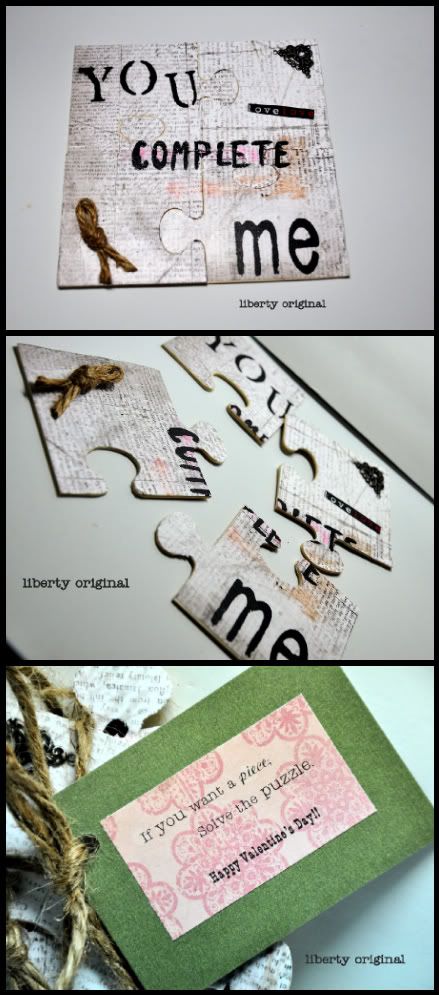 the tag!  "
If you want a
piece
,
solve the puzzle
." (Thus, the adult disclaimer in the title.)  I thought this idea was just TOO STINKIN' CUTE to pass up. 
After you complete your puzzle, place on your significant other's pillow Valentine's Day Night:
and  you never know what might happen … :)
Linked up Here: