There are so many sweet baby girls being born lately it seems.  I really love designing and creating girly things.  I still lean towards simplicity with my girl things as well…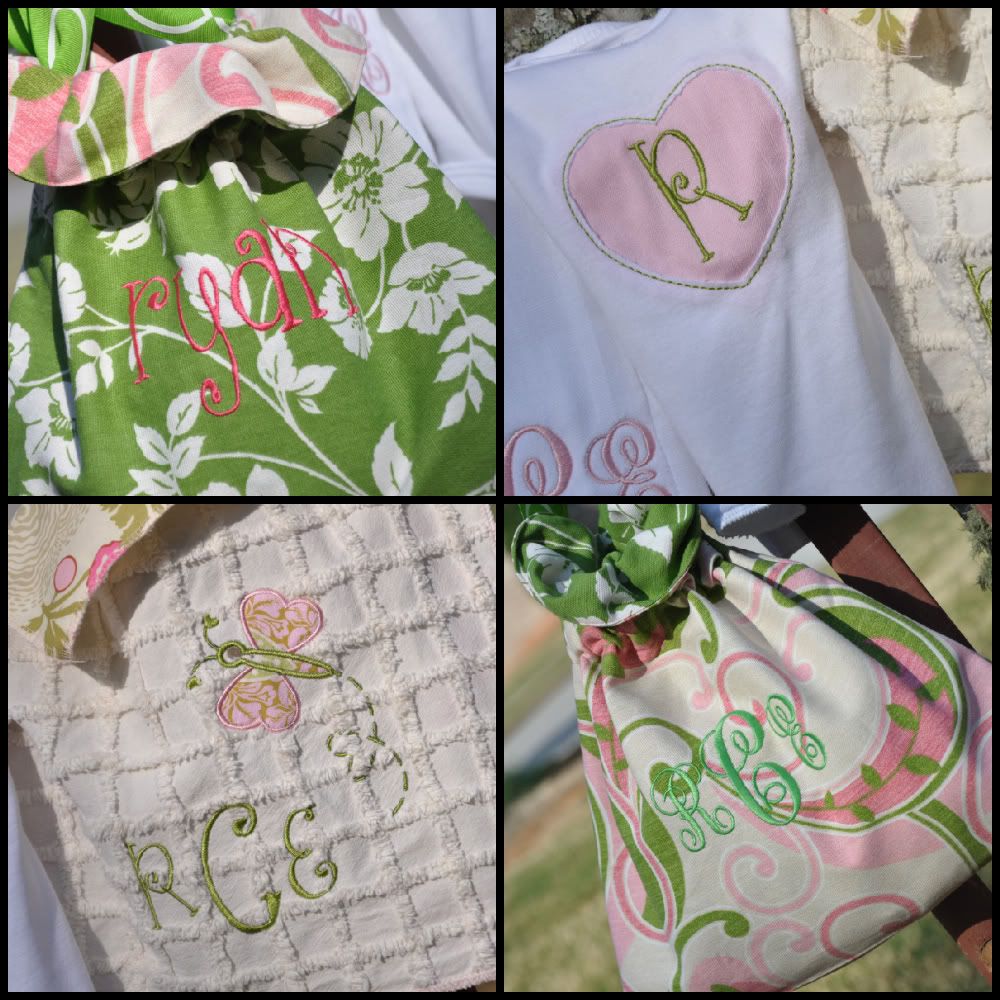 For the burp cloths, I repurposed a vintage bedspread (just like I did with Sage's Goodies) on the first and utilized a traditional cloth diaper with the baby's monogram for the second.  The reversible bag is large enough for a couple of diapers, wipes, and a change of clothes.  It has Ryan's name on one side and her monogram on the other.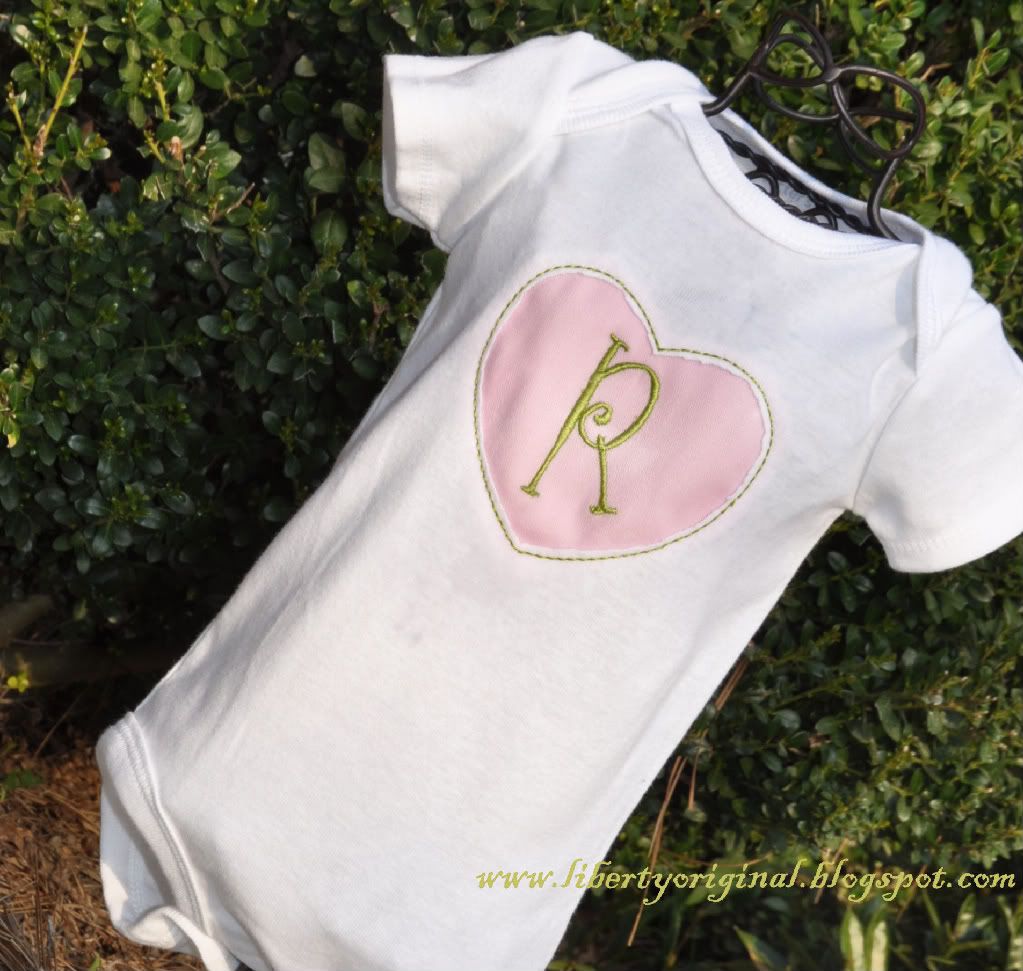 My FAVORITE part of this gift is the onesie! 
It has a reverse appliqué pink heart with a green "R" to represent.  It actually turned out exactly how I had it planned in my head (which doesn't always happen, btw).  Now, I want something for myself with a reverse appliqué heart… seriously!