I think Cupid has FINALLY visited this crafty mommy!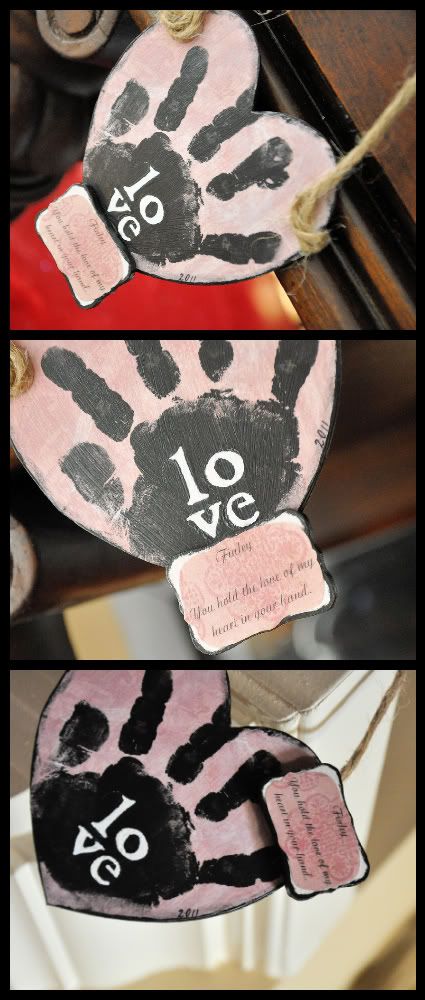 My mom always made Valentine's Day a very special holiday when I was growing up.  It was almost as exciting as my birthday!  I was perusing the aisles of Michaels this weekend, ALONE, (I know, right? I NEVER get to do that) when a package of  little wooden hearts landed into my cart (literally, fell from the shelf and landed in my cart).  I started to put them back, but then visions of my little stink bug's hand popped into my head.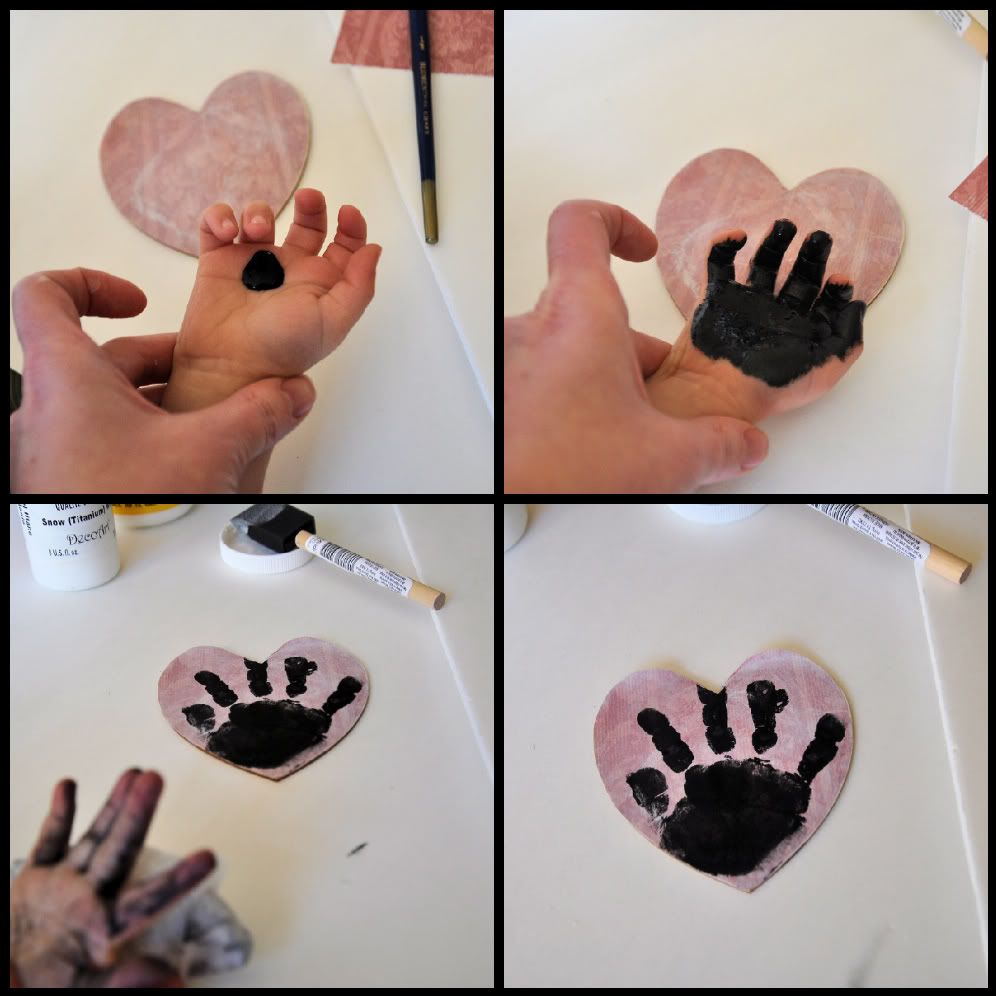 I have a thing with my kids' handprints and footprints.  Can't help it… I have them in all forms of media randomly strewn throughout my house.  It genuinely amazes me at how quickly these tiny little body parts grow.  I haven't captured Finley's hand mug in a while and pounced on this opportunity.  He was such a sweet little boy and surprised me with his cooperation.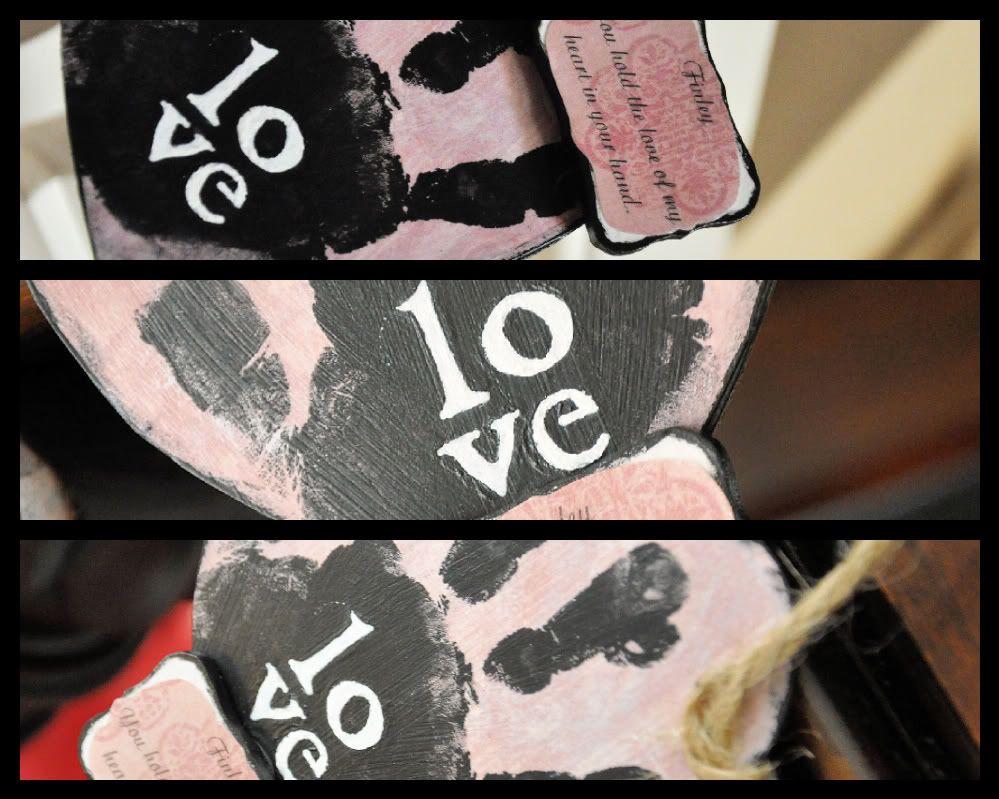 UNTIL I was stenciling and painting… he decided to unroll a 100 yd roll of tulle throughout my dining room and kitchen.  I knew the sheer pleasure in those giggles could only be that of mischief!
I had to laugh after I fussed at him.  Any who, when he's a grumpy hormonal teenager, and I want to lock him in his room until he's 25, I can look back and remember when he held my love in the palm of his hand…
Linking up HERE