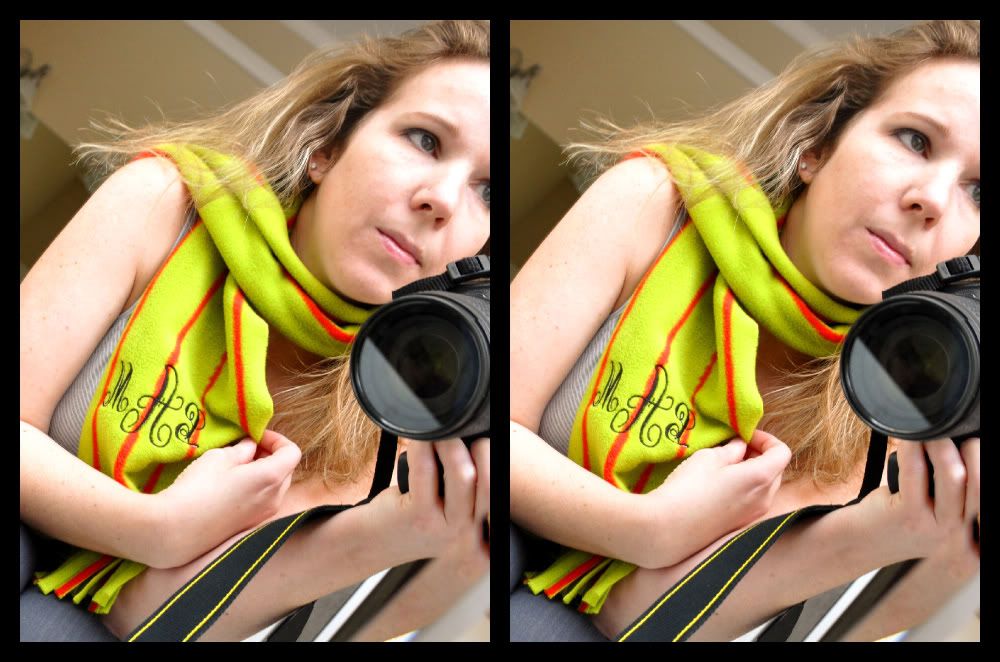 I had planned on blogging about my craftiness leading up to the holiday season due to the fact that I haven't done a whole heck of a lot of crafty posts as of late….  I became a wee bit sidetracked, however, and had a TON of fun taking pics in the process!!  I ended up making scarves, scarves, and more scarves for just about everyone on my gift list this year… I even made one for myself!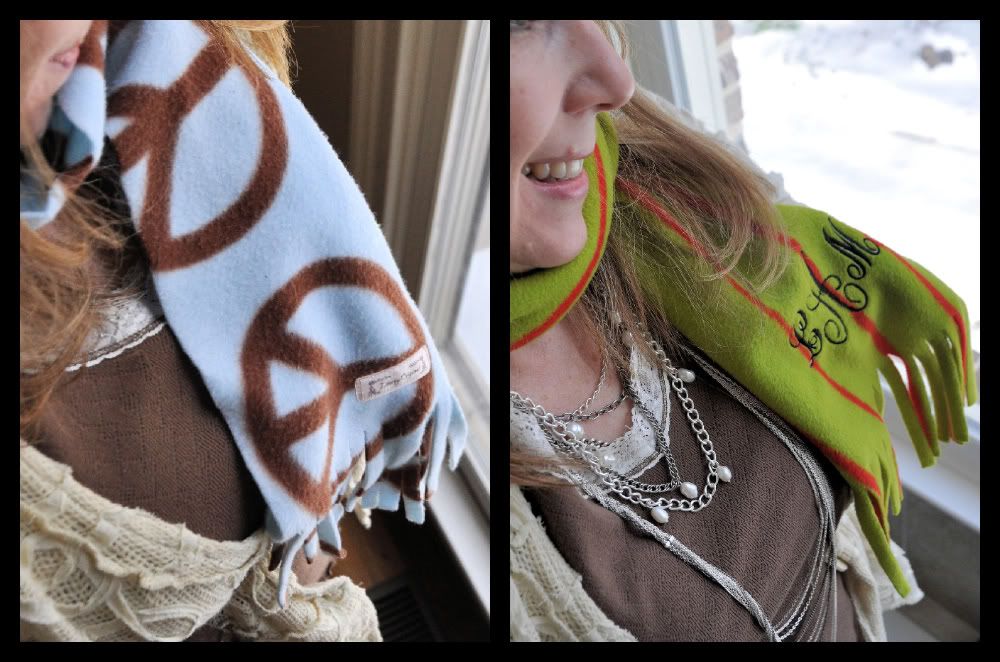 Here is the peace sign scarf I made for Emily and another shot of the green one I did for myself.  I even tagged each one with my Liberty Original label for that "professional look."
While I was playing with my camera (um I mean taking pictures for this post), the USPS brought a loverly pkg to my front door… My Stella and Dot jewelry arrived!! 
  And as you can probably tell, I really enjoyed playing dress up with my new goods. :))  Aren't these necklaces just to die for?  I want to wear the cascading chain necklace with every outfit!  I really like the way you can layer their pieces to create your own look.
I learned how to make these really fabulous collages with my Photobucket account…
Aren't they great?!?  Since I got sidetracked, I will have to make a "Scarves Part 2" post so I can actually show you the rest of my sweet little prizes that I made.  I don't know that I will ever be able to write another post without organizing my pics into one of these beauties!!