Now, back to business…
This scarf is my favorite by far!! It was a bit more time consuming than the straight out embroidered/monogrammed ones, but oh so fun to make. :)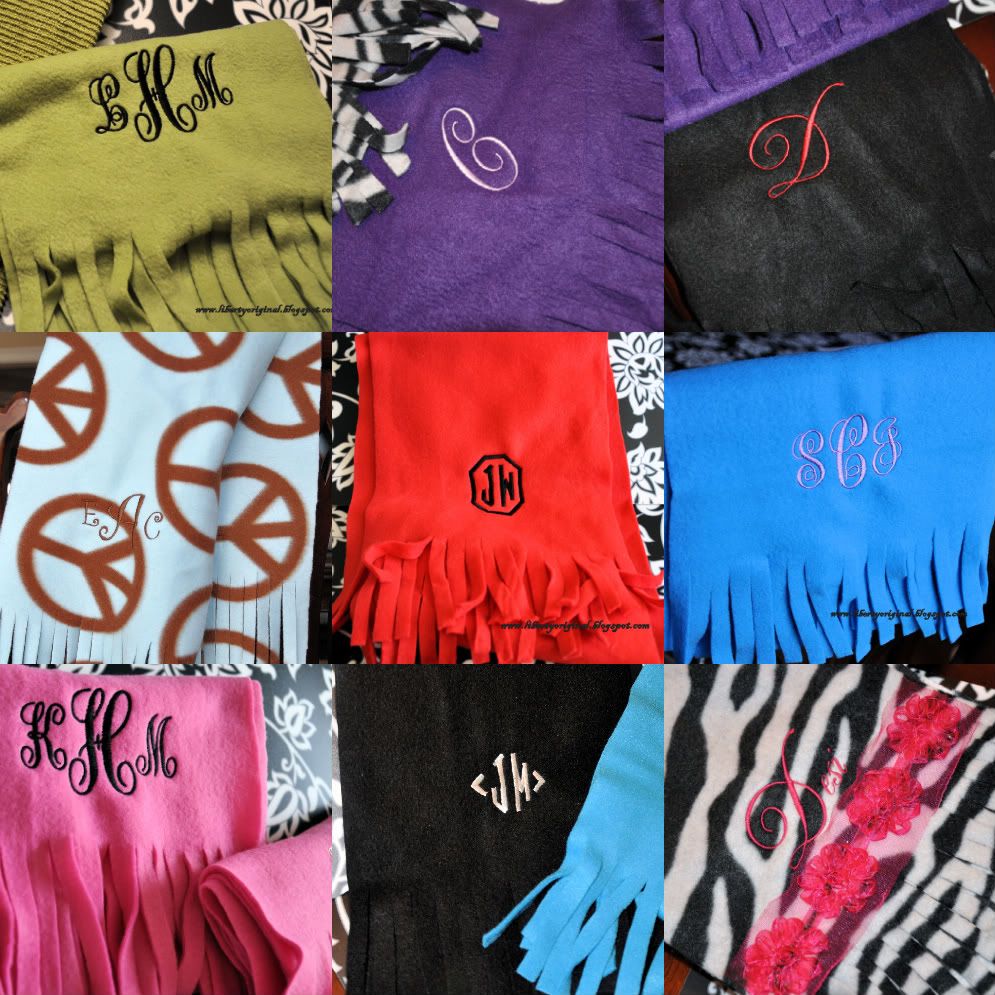 Here's a sampling of the scarves I made mostly for teachers…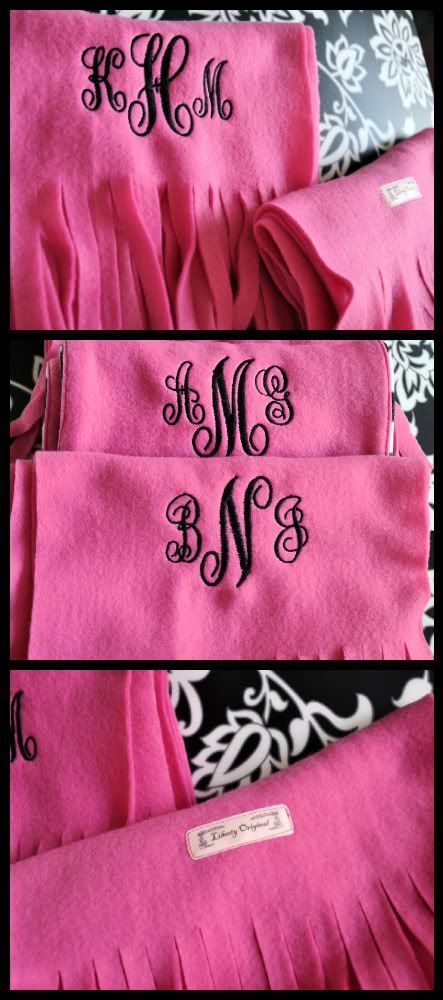 Here are the scarves I made for my mom, aunt, and grandmother so they can all match!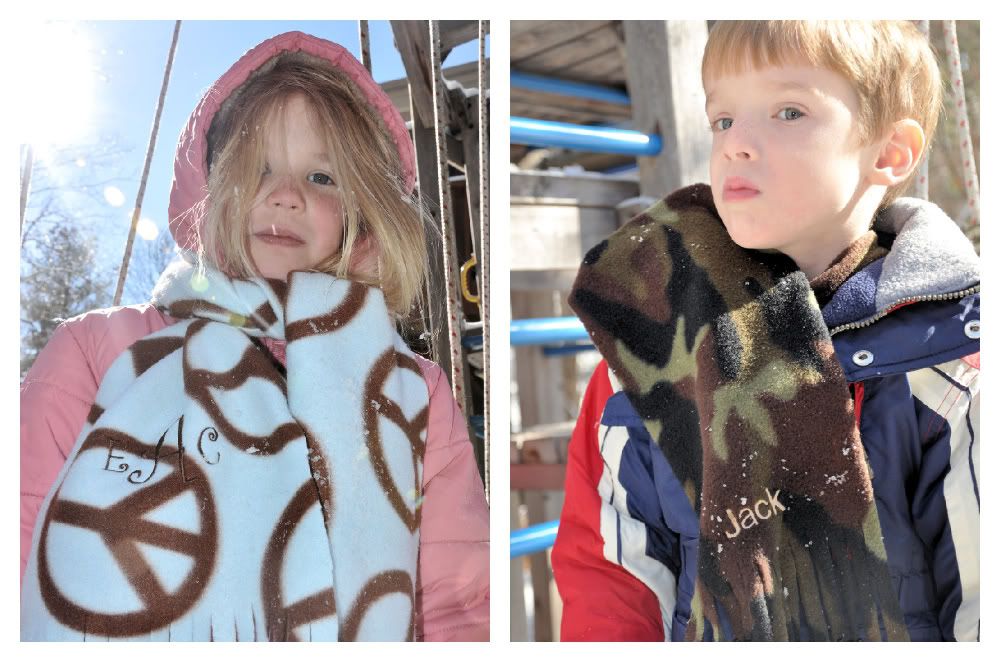 Here are Em and Jack sport their Christmas presents in the snow. :)
I'm thinking of making a tutorial on how to make these pretties. They are SUPER easy to make and quick to whip up when you need them!