I've only been working on this twirl skirt for Em for
Every time I started working on it, I would get
overwhelmed
and just put it to the side. I think God knew I didn't have the
patience
to sew for more than one girl and that's why He made the other 3
boys
. Emily and I collaborated to pick out the fabrics and we both
agreed
on Tina Givens… my baby girl has GOOD taste! :)
She wanted to make sure it had purple and blue, her two
favorite
hues. I obliged.
After the skirt was
finally
finished (and by some
miracle
still actually fit), the shirt posed another
challenge
. The fabrics of the skirt are so bold and colorful that I didn't want the shirt to distract from the outfit. Em and I looked at embroidery designs for
HOURS
to no avail.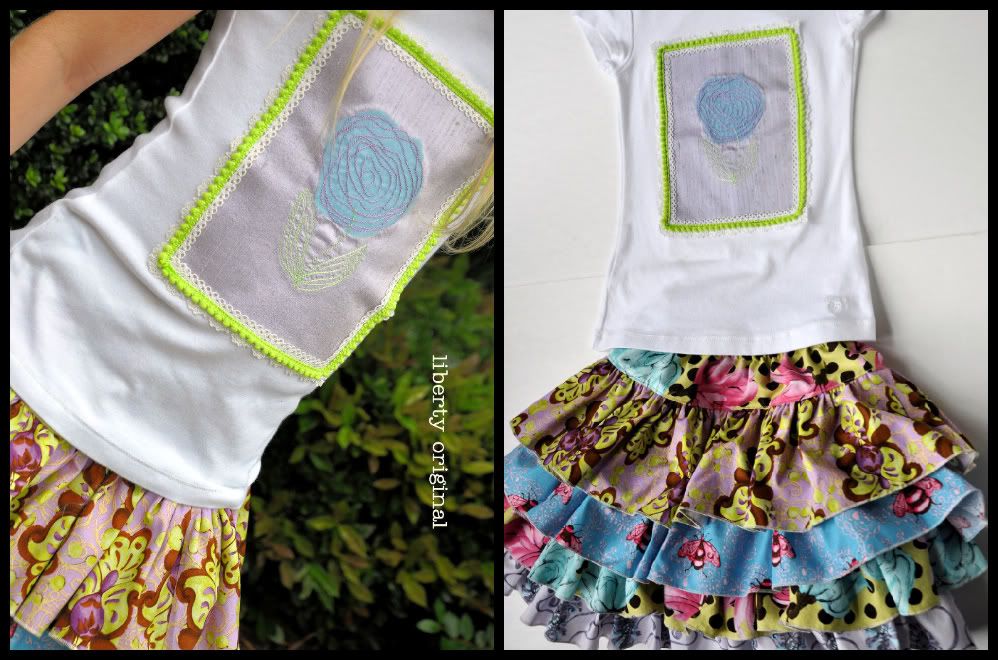 You know that state where you aren't exactly awake but you aren't quite asleep yet either?
This time is when the best (and
weirdest
) ideas pop into my head. I even keep a notebook beside my bed to write down the good stuff.
Seriously
, if I don't write it down, it's g-o-n-e by the next morning! I know, I know, I'm crazy.
I blame it on all the kids
. :)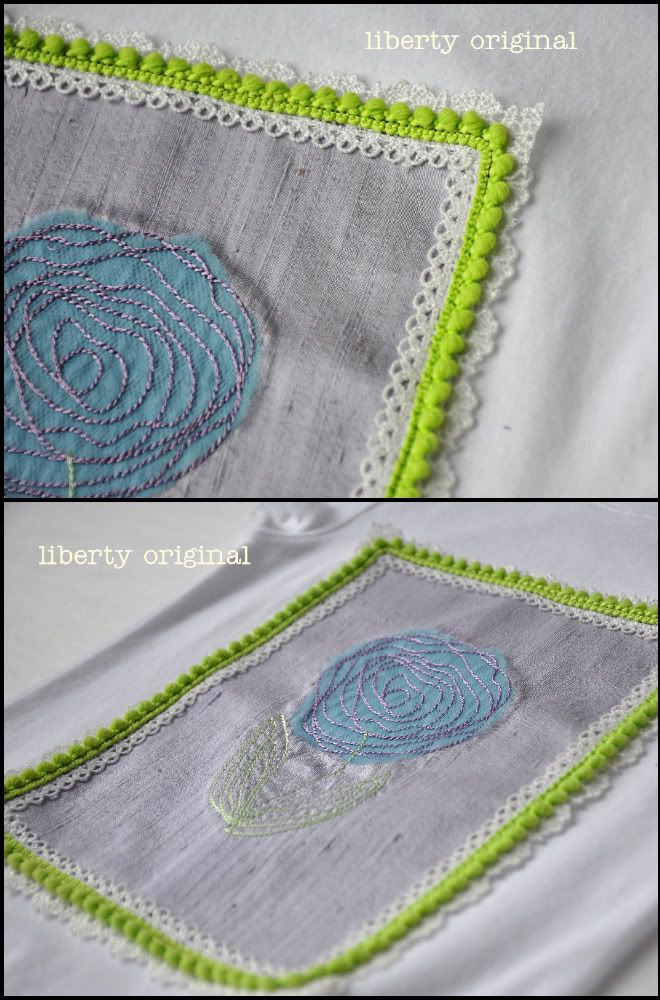 Back to the idea…
LAYERED TEXTURE!!
I started digging around the next morning and found everything I wanted…. silk, mini pom pom fringe, lace, tulle, and a
scribbled rose embroidery design
. Put them all together and
swoon
Multi-textured designs just make me happy. When everything comes together like it's meant to be, my heart gets all warm and fuzzy.
I'm just saying…
Linking up with
these parties
this week. Check some of them out for some fabulous ideas. :)