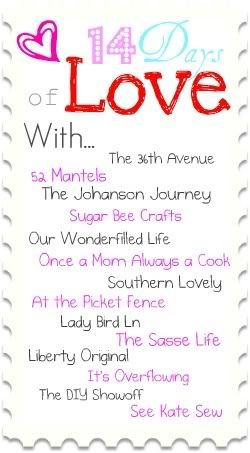 I'm beyond excited to be partnering with all of these fabulous ladies to bring you the 14 Days of Love!  Ashley over at Cherished Bliss has been diligently working and coordinating to make this event an amazing one.  This series will begin on January 25 with each blog posting a love themed project and of course,
there will be giveaways!! 
I have taken a sabbatical with creating/selling coffee cozies as of late, but I have been working feverishly on a "new line" in support of Ashley's love efforts.
Here's a sneak peek of the new look (not to mention the very cozy you can win during this event):
So, stay tuned!!!